Welcome to Penrith Rugby Union Club
Sat on the fringes of Penrith, with magnificent views of some of the Lake District's most dramatic scenery, Penrith Conference Centre has long been a favourite venue for private functions and corporate events.
We're based at Winter's Park, home to Penrith RUFC since 1881. For a conference centre, that gives us an unusual advantage. Few venues can boast our acres of outdoor space or parking (for up to 200 cars). That combination of indoor and outdoor space can make a real difference, whether you're organising a team building day or a birthday celebration.
Just moments from the M6, A6 and A66, we're easy to reach and find – which is just one reason why organisations like Cumbria Police and the NHS choose us. We hope you will too.
"Winter's Park Conference Centre offers great value for money, and it is very easy to locate. The rooms are spacious and the staff are friendly and helpful."
Meet the team
It takes real commitment and passion to run a rugby club. You'll see it on the pitch and in the conference centre. You'll also see it in every member of the team…
Ian Davidson

Secretary, Director and Senior Vice President

Ian takes a real pride in helping make Penrith RUFC one of the most successful clubs in the North of England – on and off the rugby field.

At the conference centre, Ian oversees the venue's running, manages finances and correspondence and is responsible for facilities. In Caren's absence it will be Ian you deal with when booking your event.

For on the field matters, Ian is chairman of the disciplinary panel and ensures the club and its squads meet RFU standards.

He's been a member of the club since X, and still loves working with people he has known for years.

Caren Bainbridge

Club Manager

Since Caren became part of the Club in September 2001 she has helped grow the conference centre business, making it an increasingly natural choice for public and private sector companies.

Day to day, you'll find Caren meeting new clients, helping them plan and organise their events (the part of the role she loves most). On the day of your event it will usually be Caren who greets you and ensures you have all you need for a stress and trouble-free event.

On senior team training nights, Caren swaps her managerial role for a chef's hat and prepares post training meals.

Geoff Matthews

Chairman

Geoff has been a part of Winters Park for over 45 years. Initially you would find him on the pitch, as a club player, then a coach and referee. Retirement brought a change of direction and Geoff moved into an administrative role, first as a member of the General Committee, then Club President and now Company Chairman.

As Chairman, Geoff leads the Board of Directors and various committees who manage the rugby side of the business. They also oversee the Conference Centre's growth.

Geoff says: "The Conference Centre is an important and integral part of our facilities at Winters Park and we are constantly striving to improve and develop it for the benefit of our customers".
A big thank you…
…to our major sponsors, A W Jenkinsons and Atkinsons. From the meetings and events they hold at the conference centre, their support for club dinners, and simply socialising in the bar, we're grateful for their ongoing contribution to the club.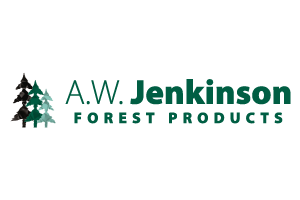 A.W. Jenkinson Forest Products lies at the heart of the operation, using low grade timber, bark and recycled wood to manufacture chip, wood flake, mulches and peat-free compost.
A.W. Jenkinson Forest Products and its subsidiaries handle over 2 million tonnes of green waste, roundwood, chips, sawdust, bark and other timber co-products each year, collected from forestry sites, sawmills and other wood processing industries throughout the UK.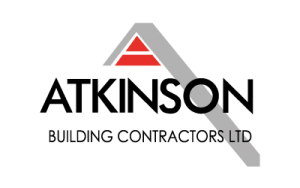 Atkinson Building Contractors is based in Penrith and was established over 30 years ago by Steve Atkinson. The company has successfully grown, employing over 90 local, trained people with specialist trades and up to 40 subcontractor companies covering all construction trades delivering quality service Cumbria and Southwest Scotland.
We offer a 'one stop shop building solution' by providing a full building service whatever your requirements from a bathroom makeover to multi million pound building projects.
To book your event, please contact us or call us on 01768 863 151. If you have something more specific you would like to discuss, you can also just fill out this form and one of the team will get back to you.